Stacey Paxton 2021
We met Amanda on our search for a home in the Cariboo. Amanda helped us find the perfect place and lead through the steps to become successful buyers. She is down to earth, professional and knows the area well. Amanda was always on time and was a pleasure to work with. We highly recommend her as a realtor and would definitely use Amanda's expertise and services again. Andy and Stacey
Devin McKinnon 2021

She understands the market helped me get a quick sale for close to what I was asking she is nice and friendly.

Tina, November 2019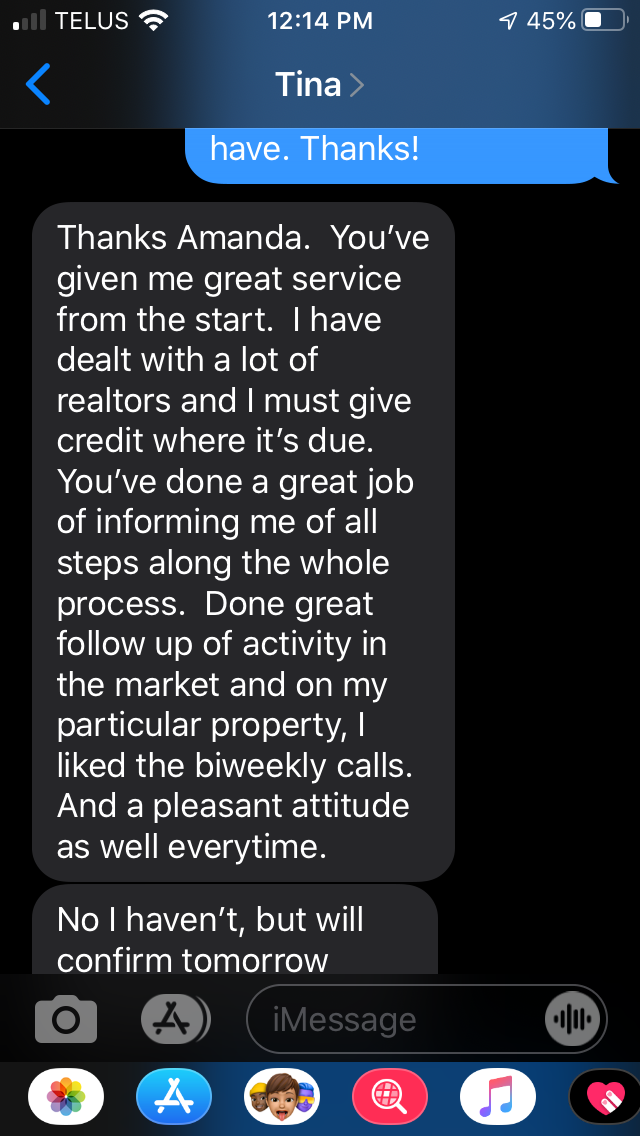 Bailey Gallant, November 2015
Buying a home was easy with Amanda's help. I had a good idea what I wanted and she took me through the process and ensured it went smoothly, even with a short closing period.
John and Allison Felix, Dec 2014
Amanda was our real estate agent. As new comers to the Fort McMurray area, we found finding a home challenging given we did not know anything about the area. Amanda listened to our requirements and was able to quickly provide options that met these requirements. During this process, she provided information that was very beneficial in regards to the various areas. Once we did provide an offer, she was able to guide us through the process and was clearly looking out for our interest rather than a quick buy. Without reservation, we would highly recommend Amanda.
Cris and Family, October 2014
Amanda Oldfield is an awesome realtor!
Jacquie S and Family, December 2013
Just a short note to say "Thank You" for everything you did for us to help us sell our house. You restored our faith in realtors and we appreciate that you went above and beyond.
Ryan, August 2013
Amanda is a highly dedicated and knowledgeable realtor; she consistently made an effort to answer questions on property and to accommodate varied schedules. She is excellent at pairing the clients' specifications with available properties and is honest about properties that aren't the right fit. The new house is awesome!
If you would like to submit a testimonial, please use the form below and it will be included on this page. Thank you!